Power Flushing Your Central Heating System
Central Heating Powerflush
A 'power flush' is an effective, proven method to remove dirt and debris from your central heating system.
The process helps to flush out dirt and grime that may be circulating in your boiler, radiators, and pipes, improving the efficiency and extending the life of your system.
If your central heating water appears sludgy or the heating system is not working as intended, it may be time to consider a powerflush.
Spring-cleaning your heating system helps to improve its efficiency and make it last longer, protecting your investment and saving you money down the line.
Read on to find out more about our power flushing services in Thurrock, Grays, and wider Essex.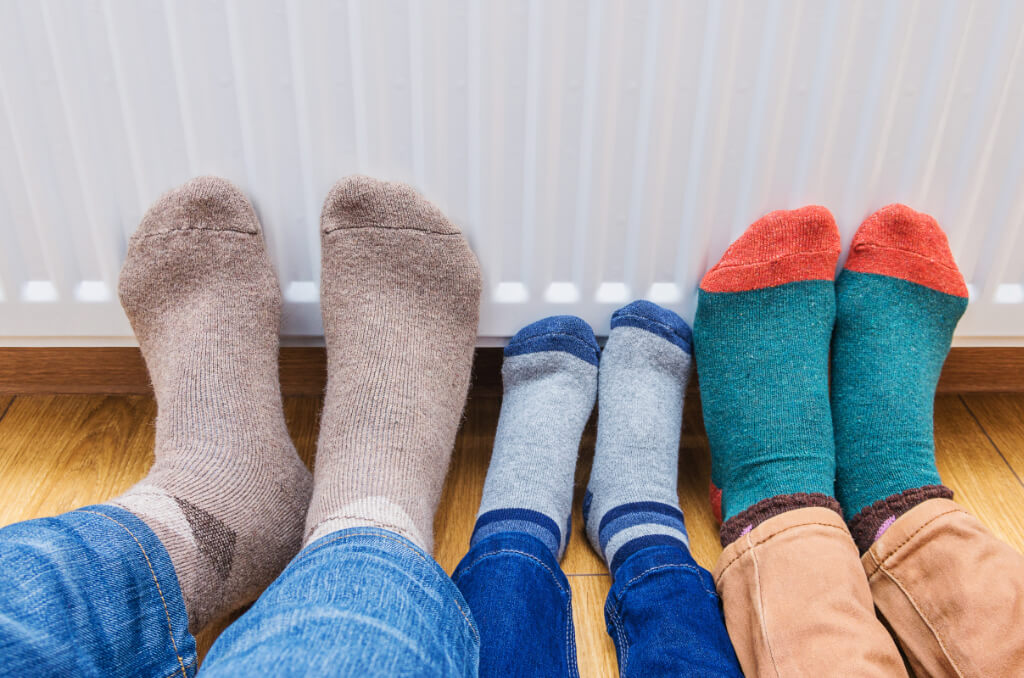 Advantages of power flushing
Power flushing has many benefits, including:
A more energy-efficient heating system — Power flushing is effectively a 'spring clean' for your entire heating installation. It removes the build-up of sludge and debris so your radiators become more energy-efficient.
Enhanced heating system reliability — Removing dirt and grime from your central heating system helps to prevent blockages and corrosion. This keeps your system cleaner and reduces the likelihood of a breakdown.
Improve the lifespan of your system — Keeping your central heating system clean by investing in power flushing can help to improve its lifespan, saving you money over the long-term.
Radiators are quicker to warm — After power flushing, your radiators should warm up quicker. And since they will be free from dirt, they will heat your home more effectively.
What does power flushing involve?
Power flushing is a relatively straightforward process for experienced plumbing and heating engineers, but it does require specialist equipment.
The process works as follows:
A power flush machine connects to the flow and return of your heating system. A cleaning agent is then injected at high pressure and circulated throughout the boiler, radiators, and pipework.
The chemical agent will break down dirt and grime, helping water to circulate more freely around your central heating system.
It is worth noting that not all systems will require a power flush, but for those that do, there are many benefits.
Power flushing usually takes up to 8 hours in domestic properties.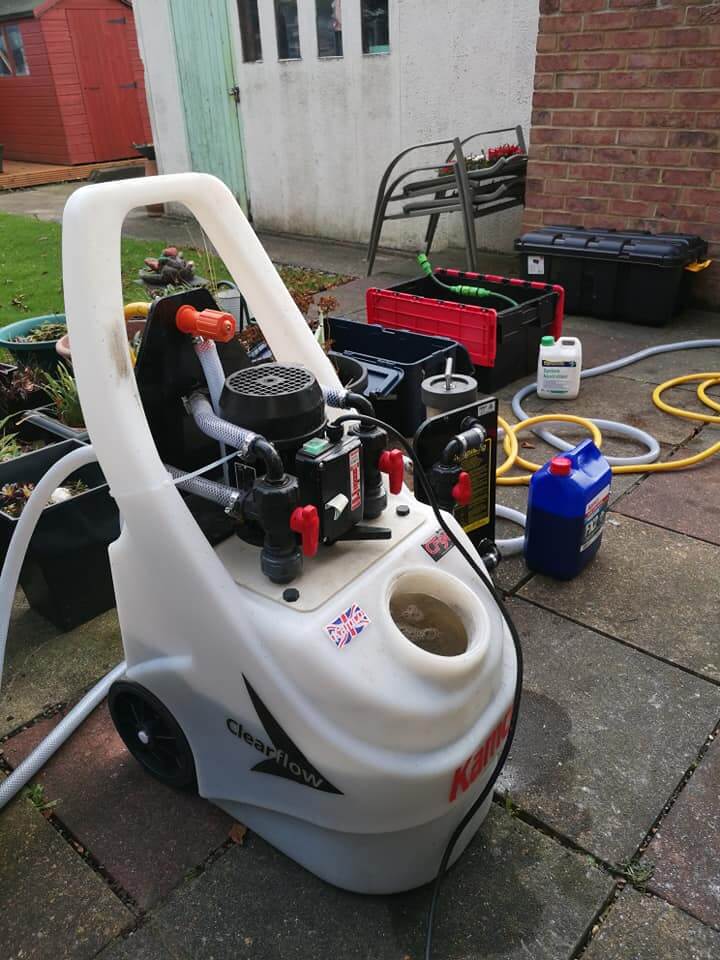 The Power Flush Cleaning Process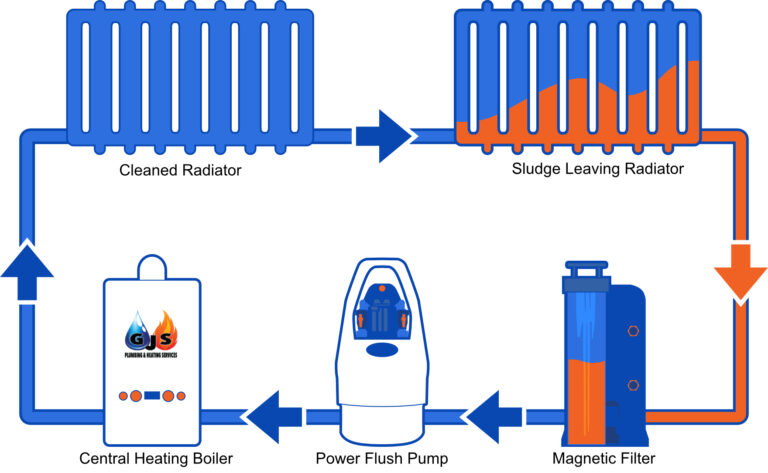 When do you need a power flush?
You may benefit from power flushing if you encounter:
Noises from the boiler or radiators — Random noises from the boiler, pipework, or radiators may indicate a blockage.
Dirt or debris when radiators are bled — If dirty water, sludge or debris is discharged when your radiators are bled, this is a common sign.

'Cool' areas of radiators — Cool areas, especially at the bottom of radiators, often point to blockages or obstacles that need removing in your central heating system.
Leaking radiators or system breakdowns — Radiators leaking or your central heating system completely breaking down is a sign you should take action.
Radiators need bleeding regularly — The need to continually bleed radiators suggests a blockage in the system. If the water is dark, this can also indicate a wider problem.
Power flushing in Grays & Thurrock
At GJS Plumbing & Heating, we are specialists in power flushing and all other aspects of domestic plumbing and heating. Our friendly, skilled Gas Safe engineers cover Thurrock, Grays, and other areas of Essex. Get in touch with us today for a free power flushing quote and to discuss your central heating issue with our experts.